THE CHATEAU HOTELS IN FRANCE
Chateau des Briottières, Champigné, Loire Valley
Located deeply in the Loire countryside, this chateau hotel is built in the 18th century by a six generation family and is now managed by the relaxed François de Valbray, his wife (an excellent cook) and their children. They are very proud of their home. The hotel is decorated in traditional style. The drawing room is surrounded by red velvet and a marble staircase sweeps up to 10 bedrooms. A local sparkling Crémant de Loire is the perfect apéritif before a candlelit three-course meal prepared by your hosts.
Chateau Julie, Virsac, Bordeaux
It can be denied that Bordeaux is a great place to stay in the middle of the vineyards. A friendly Dutch couple, Renée and Rinse, run Chateau Julie. The cooking is suitable for local wines. Rooms are simple but a good thing is big bathrooms and great views over park where you can play tennis, fish or spend an afternoon reading books under a shady tree.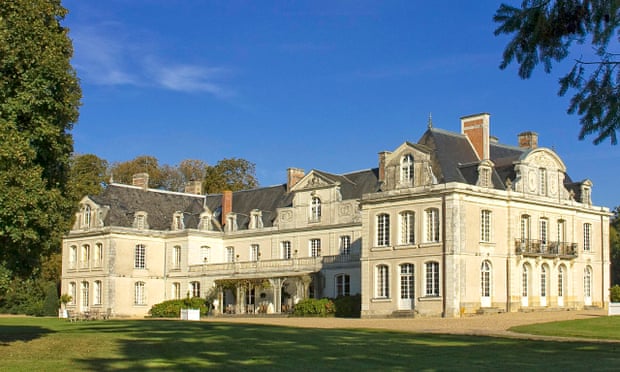 Chateau Charly, Cher, Loire Valley
Through pillared gates, down a gravel drive and past well-trimmed lawns, Chateau Charly built in 19th century is very large. The bedrooms are traditional, big and beautiful. In the morning, the big Indonesian table including croissants warm from bakery, plus charcuterie, fresh fruit juice and homemade cakes and jams downstairs is served
Demeure de la Vignole, near Saumur, Loire Valley
It is amazing when you sleep in luxury in an ancient hand-carved cave. Several rooms in this hotel is designed into the rock with comfy beds. Also, bathrooms are look like state of the art and chandeliers dangle from buddy limestone. Built in the 17th century, other rooms are lively with colourful rafters and chequerred tiles, reflecting the Parisian style. Especially, there is a "secret" pool in rocky cave. Nothing is better than a glass of wine from the vineyard in the next valley, or Madame's home-cooked dinners.